Embark on a journey of discovery as we delve into the captivating tale of opening a cave and retrieving enigmatic treasures through the skilled use of a metal detector. In this riveting expedition, the keyword "metal detector" takes center stage, guiding us through the intricate process of uncovering peculiar artifacts hidden within the depths of a concealed cavern.
Hidden caves have long held an allure for adventurers and treasure hunters alike. In this enthralling narrative, the keyword "cave" becomes the gateway to a world shrouded in mystery and anticipation, promising the revelation of strange and extraordinary treasures.
Opening a cave is an art in itself—a delicate dance between curiosity and caution. Armed with a metal detector, our intrepid explorer skillfully navigates the dark recesses, guided by the hope of unearthing treasures that have remained concealed for untold ages.
As the metal detector hums to life, it signals the presence of unusual artifacts within the cave's confines. Each beep becomes a heartbeat of excitement, heralding the discovery of treasures that defy explanation and add a layer of enigma to the unfolding story.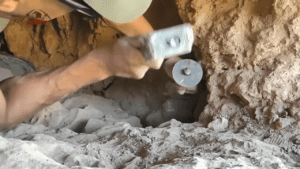 The treasures extracted from the cave defy conventional explanation. Strange symbols, otherworldly trinkets, and artifacts with an unknown purpose add an air of mystique to the expedition. The keyword "metal detector" becomes synonymous with the unraveling of these secrets hidden within the cave's subterranean depths.
Within the cave's confines, the interplay of light and shadows adds to the drama of the discovery. The metal detector, a beacon of possibility, guides the explorer through the dimly lit passages, revealing the peculiar treasures that lay hidden in the darkness.
The artifacts, each holding a silent story of the past, offer a glimpse into a realm that time had forgotten, and the detectorist becomes a modern-day interpreter of this cryptic language.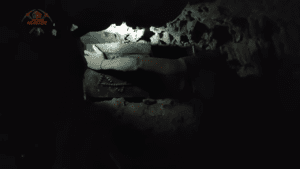 Beyond the thrill of the hunt, the use of a metal detector represents the intersection of technology and history. It breathes life into the relics of yesteryear, allowing us to bridge the gap between the contemporary and the ancient, as the treasures extracted tell tales of civilizations long gone.
The tale of opening a cave and extracting strange treasures with a metal detector is a tapestry woven with threads of curiosity, adventure, and historical intrigue. The keyword "metal detector" not only signifies the tool used but encapsulates the essence of a journey that transforms the unknown into the known, the mysterious into the revealed. This expedition serves as a testament to the unending allure of exploration and the treasures that await those willing to venture into the heart of the undiscovered.