In a remarkable and life-saving medical procedure, a team of skilled surgeons successfully performed a surgery to rescue a baby girl born with a rare condition known as "conjoined twins" or "dicephalic parapagus." The delicate and complex surgery took place in a dedicated effort to provide the infant with a chance at a healthy and independent life.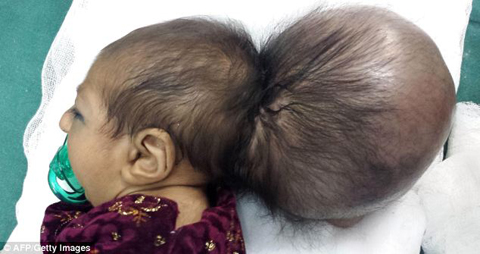 The condition of being conjoined twins, specifically dicephalic parapagus, occurs when two heads share a single torso. This rare occurrence presents numerous challenges, both medically and surgically. The surgery, often referred to as separation surgery, involves a meticulous and highly coordinated effort to divide shared organs and tissues.
The medical team, comprising experts in pediatric surgery, neonatology, and various other specialties, spent extensive hours planning and preparing for the surgery. The goal was not only to separate the conjoined heads but also to ensure the well-being and functionality of the individual organs for both infants post-surgery.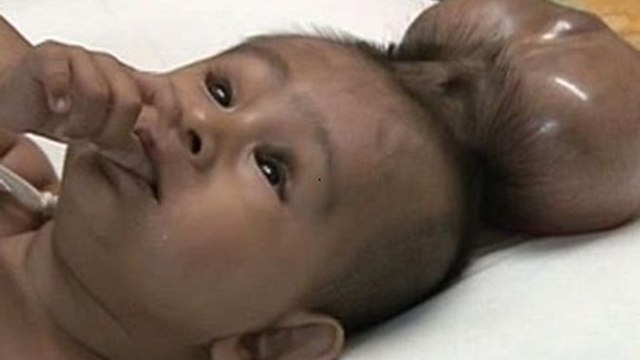 The groundbreaking procedure involved careful consideration of blood vessels, the circulatory system, and shared organs, such as the heart and liver. The surgeons utilized cutting-edge technology and collaborative expertise to navigate the complexities of the anatomy and provide the best possible outcome for the baby girl.
The surgery, though challenging, was a success, and the infant is now on the path to recovery. The medical team is closely monitoring her progress, ensuring that she receives the necessary postoperative care to thrive as a separate and healthy individual.
This life-saving operation not only highlights the incredible advancements in pediatric surgery but also underscores the dedication and skill of the medical professionals involved. The successful separation of the conjoined twins represents a beacon of hope for other families facing similar challenges and showcases the transformative impact of modern medicine on the lives of those in need.